so this is the first project that i did for a class... and it was just due yesterday. yea i know... more than half way through the semester... idk. but i hope we don't have a ton of work to do for like the last week... i'm not going to be a happy camper.
i did two versions... and he told me i could hand both in. they're alright. i feel like i could have done better idk. the project was making a pamphlet about a newark art tour/walk with a map showing the many locations of galleries and museums involved.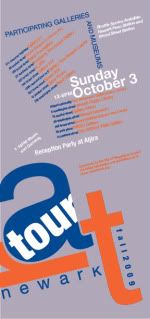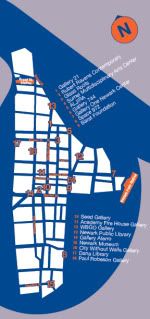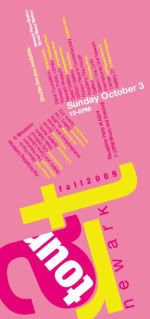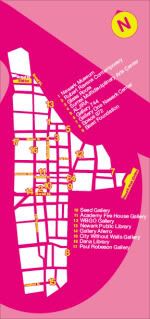 this project should not have taken our class 10 weeks to finish. this is why i appreciate strict professors. this project could have been handed in like a month ago... but that's ok. i'm not going to complain.