this was an exhibition that had its opening today. some people have gotten confused about the title... so to clear up any confusion or misleading thoughts you may have about what this exhibition entails... here is the
history
of this game. it all started with the surrealists :)
tonight's show had 92 artists, from new jersey, new york and pennsylvania, that have collaborated on 30 mixed-media works. my dear friend amy ortiz was one of the artists. and i also got to meet a few others.
ok, so now that i got all that squared away. here are some pictures of the works that were in this particular exquisite corpse exhibition.
warning: these are only cell phone shots, left my good cameras at home... so yea.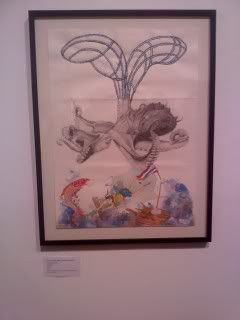 middle has wax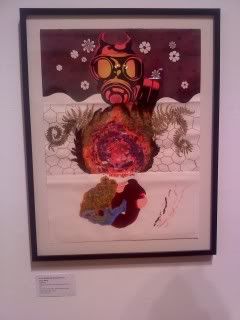 the legs are just sick... spray paint and charcoal
the bull is amazing... so strong and majestic looking
the bottom part is awesome... i love the patterns. i met the artist who made it. she was really cool.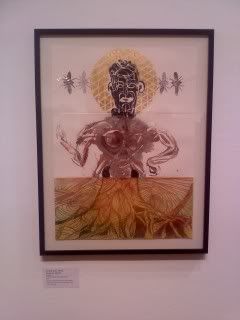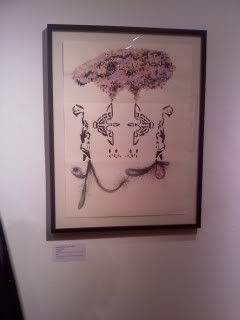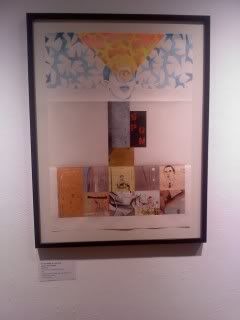 i can't help but think that the head looks like bruce willis... anyone else see that?
amy did the bottom of this one :)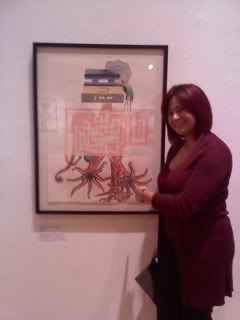 well, these are just half the show. you should all go see the other half (as well as this half) at the robeson gallery at rutgers in newark :D
just do it