i just want to let you know that i will always give you the truth. you will always know how i feel. and i never want to miscommunicate with you again. i look forward to the future. i really do.
and now i want to introduce a lovely little bundle of joy in my life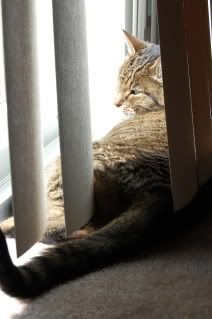 this is sparkles. i was 10 when i named her.
*edit- my brother took this one and sent it to me... too cute to not post :)